Sunday Mornings at 10:00am
Like coming home is how many people have described walking into a Unity Center or Church, especially their first time.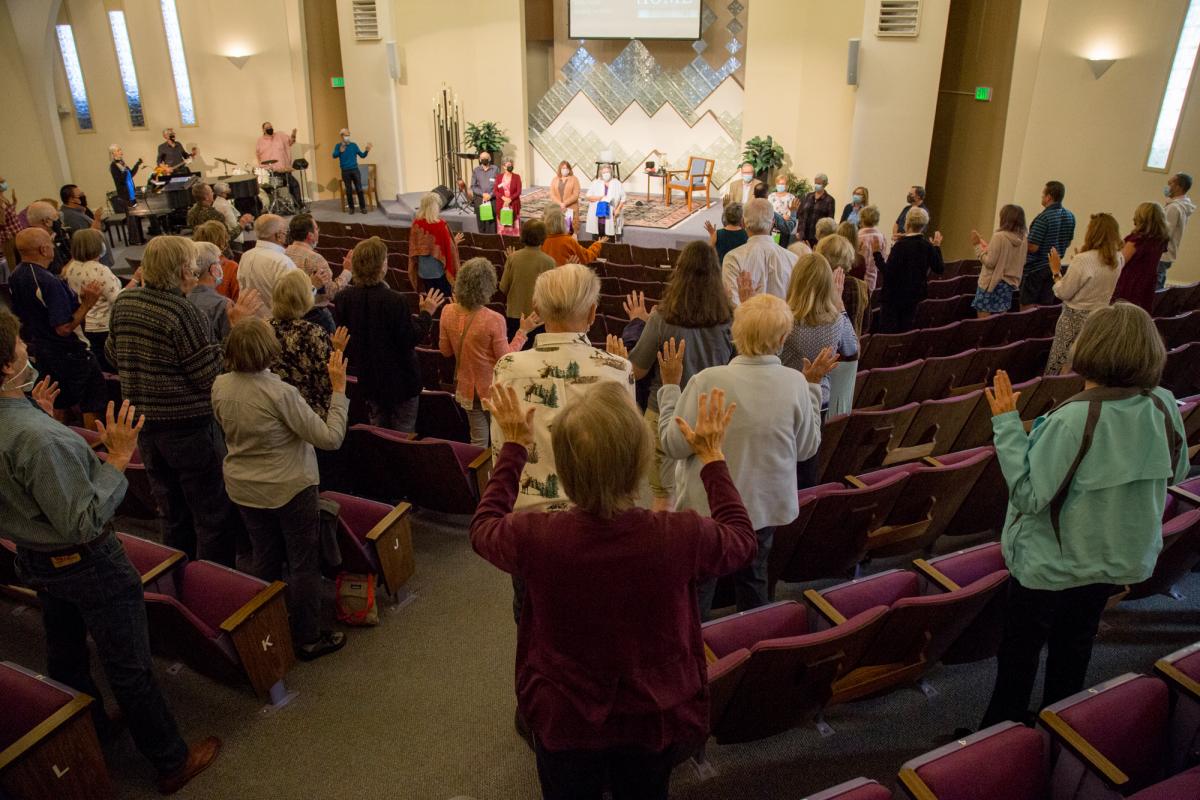 For newcomers and members alike, at Unity Spiritual Center Denver we are committed to creating and sustaining a welcoming, open, and friendly space for anyone and everyone interested in experiencing spiritual growth. Underneath the buzz of conversation, greetings, and laughter is a sense of community and fellowship that says "Come on in. You are welcome here."
That welcoming attitude continues during the service as well. Each week's message and music serve our vision of growing a community of spiritually vibrant individuals and our mission of inspiring spiritual awakening and personal transformation.
While each week's service is unique, you can count on the message being positive, practical, and grounded in spiritual principle. Because we think of ourselves as culturally Christian and spiritually unlimited, you'll often experience having the day's message illustrated by Bible scripture. But our perspective on the Bible is anything but traditional. Unity studies the Bible as allegory and interprets it metaphysically, as a collection of writings that continue to be a valuable spiritual resource that can speak to us in a personal and individual way.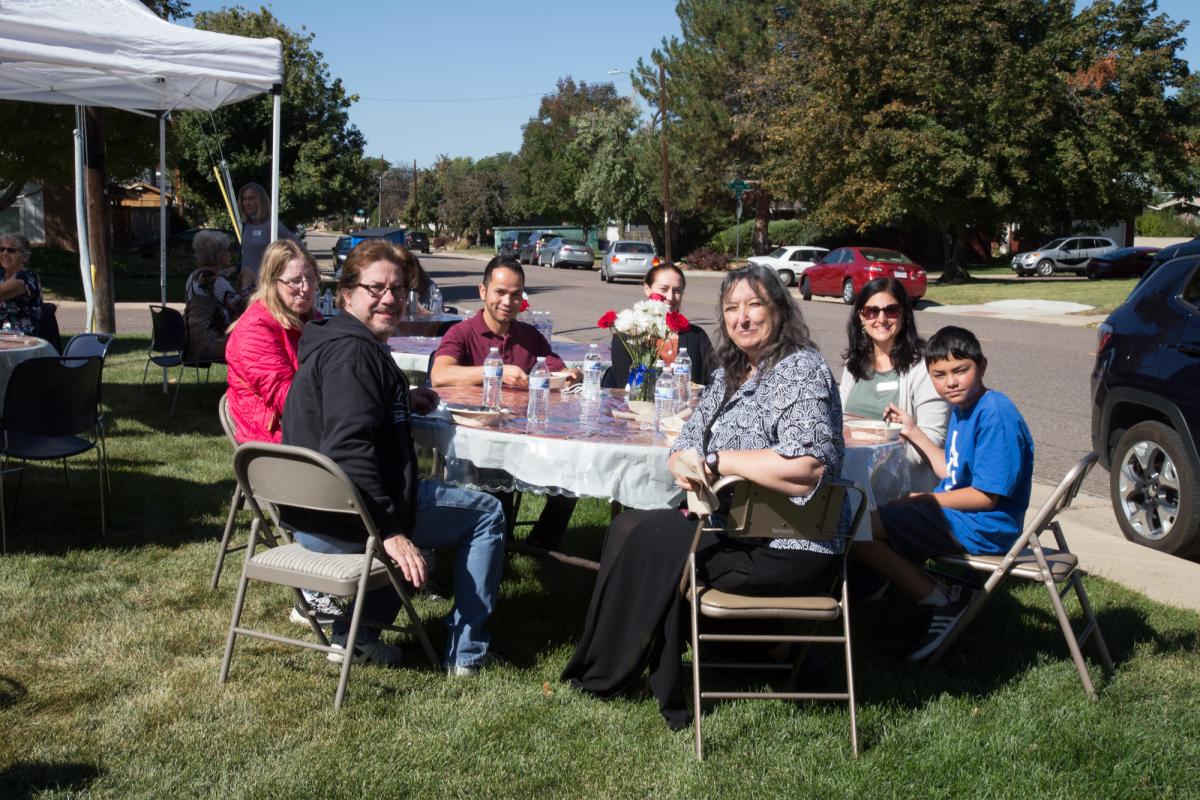 You can also count on the message being supported in song by some of Denver's finest musicians. Martha Yordy, a well-known and respected composer, pianist, and music director for several Denver theaters, serves as Unity of Denver's music director and ensures a level of musicianship that thrills not only the heart and soul, but the discerning ear as well.
Finally, fellowship continues after the service in an effort to support our community to continue to connect over a cup of coffee and sweet treat!
Just like any other home, Unity Spiritual Center Denver serves many purposes, often at once. For many, Unity Spiritual Center Denver is a sanctuary on Sunday morning, a place to connect with God in prayer and meditation, to be charged with the energy of Spirit before the work week begins. For others, it is a joyous place of connecting with friends – both old and new – in a loving and beautiful environment. Still others come so that they can be inspired and challenged to take their spiritual growth to the next level. Many come just because it feels good.
No matter the reason, whatever the motivation, Unity Spiritual Center Denver invites you to come see for yourself what makes our church community so special. Who knows? You just might find the home you never even knew you were looking for.