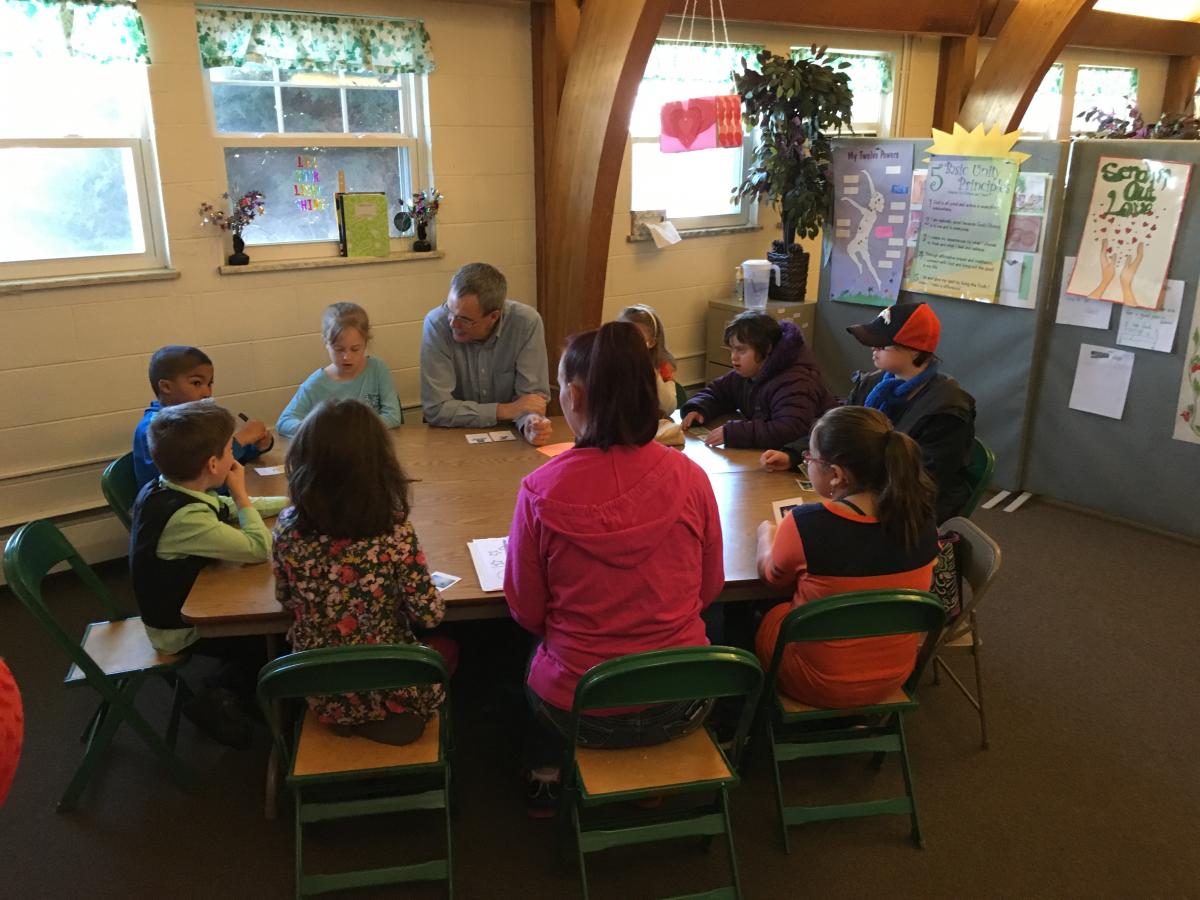 The Children's Garden is where our Pre-K (4 year olds) up to 5th Grade meet in the morning to start Sunday school, prior to moving into their age group classes. Our activities include music, circle time, hands on learning and spiritual exploration. We invite your child(ren) to join us in participating in a sacred, loving space to share and grow.
In our Children's Garden Youth Ministry we are busy exploring a wonderful & engaging curriculum:
·         A journey is in order and filled with new experiences and challenges to address and overcome.
·         The journey may be a physical one or it may be a journey into our hearts and minds as we learn to overcome anything (lack, limitation, fear, worry, etc) that stands in the way of our unfolding Christ Nature and transformation.
·        This process is alive in us, as adults…it is also alive in our children as they learn and grow in their spiritual "Quest".
·        We invite the youth to discover tools that will help them to draw forth the fullest expression of themselves.
·        We will assist the youth in understanding the benefit of making empowered choices that lead to living a conscious life.
·        We call forth the wisdom and inner knowing that already exists within each individual.
·        All of these things are accomplished through the use of story, connection, role play, discussion, play, art  and science.
·        This learning gives our youth important spiritual tools for living life in a powerful and extraordinary way!
Please come, bring your children, and let's begin this journey together!
Happening now, every Sunday, 10:00am for kids 4 through 14 years of age.
We invite you and your children to come be a part of a lively and vibrant experience!!