Welcome Back Fall Parking Lot Party!
Sunday, Oct 1
Directly after service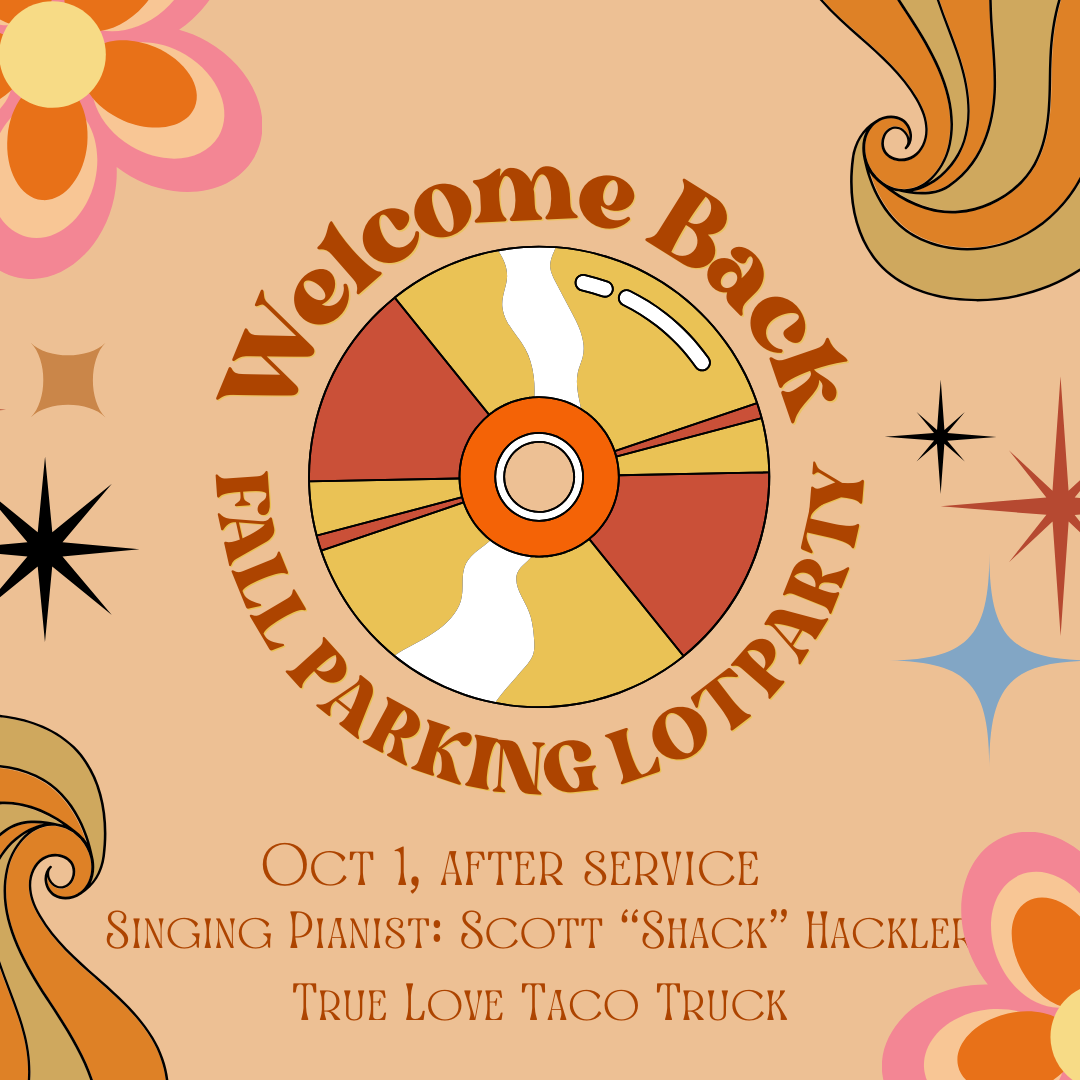 We're having a celebration to welcome everyone back from their summertime activities and travels!
A special guest entertainer, Scott "Shack" Hackler—the singing pianist, shares his lifelong love affair with the piano as a musician, composer, arranger, music director, and music educator. His talents range in a variety of styles including blues, jazz, standards, rock, country, gospel, and soul.
The True Love Taco Truck will be joining us while we listen to music and the youth make good use of the outdoor play space. 
Bring a dessert to share.
Don't miss the fun! Invite your family and friends!
We need your help to make this a success! Please sign-up to help with setup that morning (9:00 -10am) and/or teardown/cleanup round 1pm.
Signup to help: shereen@unitydenver.org
__________________
Dinner & Dialogue Series -- Intersections and Bridges
Tuesday, Oct 10th
6:00pm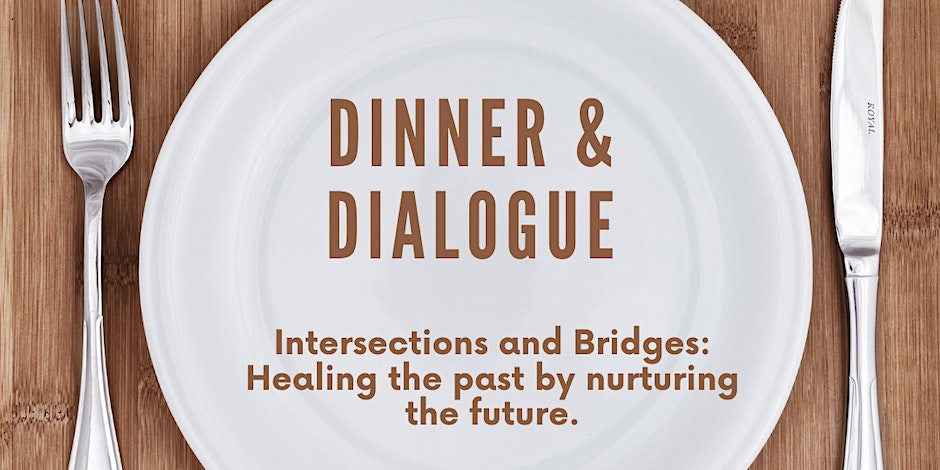 Intersections and Bridges: Healing the past by nurturing the future. Uncovering the effects of colonialism on ALL people to move toward the healing justice of decolonization and authentic communities.
We continue the discussion of the psychology of colonialism & exploring the effects on ALL people. The evening includes small group discussion and general debrief to serve as a tool to increase understanding and move toward healing.

__________________
Free Intro to QiGong Practice
Sunday, October 15
1:00-2:30 pm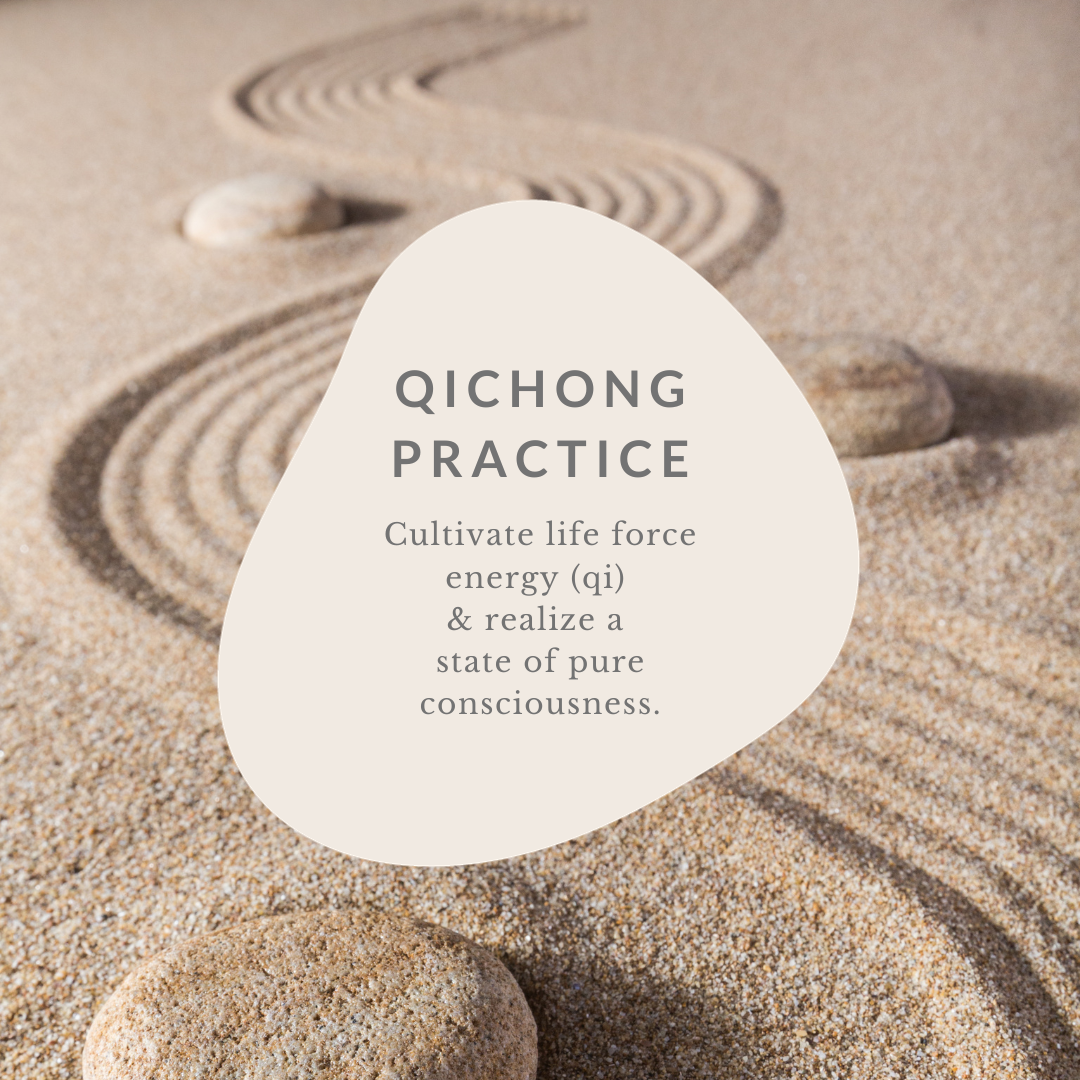 QiGong offers a way to cultivate life force energy (qi) and realize a state of pure consciousness. This healing practice transforms thinking patterns that no longer serve you, for a greater state of inner harmony.  
Offered by Elizabeth Stranbo, Certified Zhineng Qigong teacher.
__________________
Red Tent Event
Sacred Space: Creating, Holding and Blessing
Saturday, October 21st
9:30 a.m. - 1:00 p.m.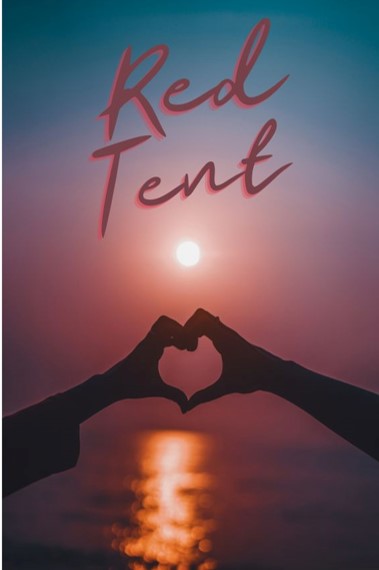 Create sacred space through ritual
Hold sacred space via reflection, shared stories and deep listening
Build a simple clay container
Bless our shared sacred space
 
Facilitated by Cindy Pangell, Heidi Whitehead, Johanna Rowan & Kathleen Henderson  
Cost: $35

__________________
The Power of  Affirmative Prayer Workshop
Saturday October 28th
10:00 a.m. - 1:00 p.m.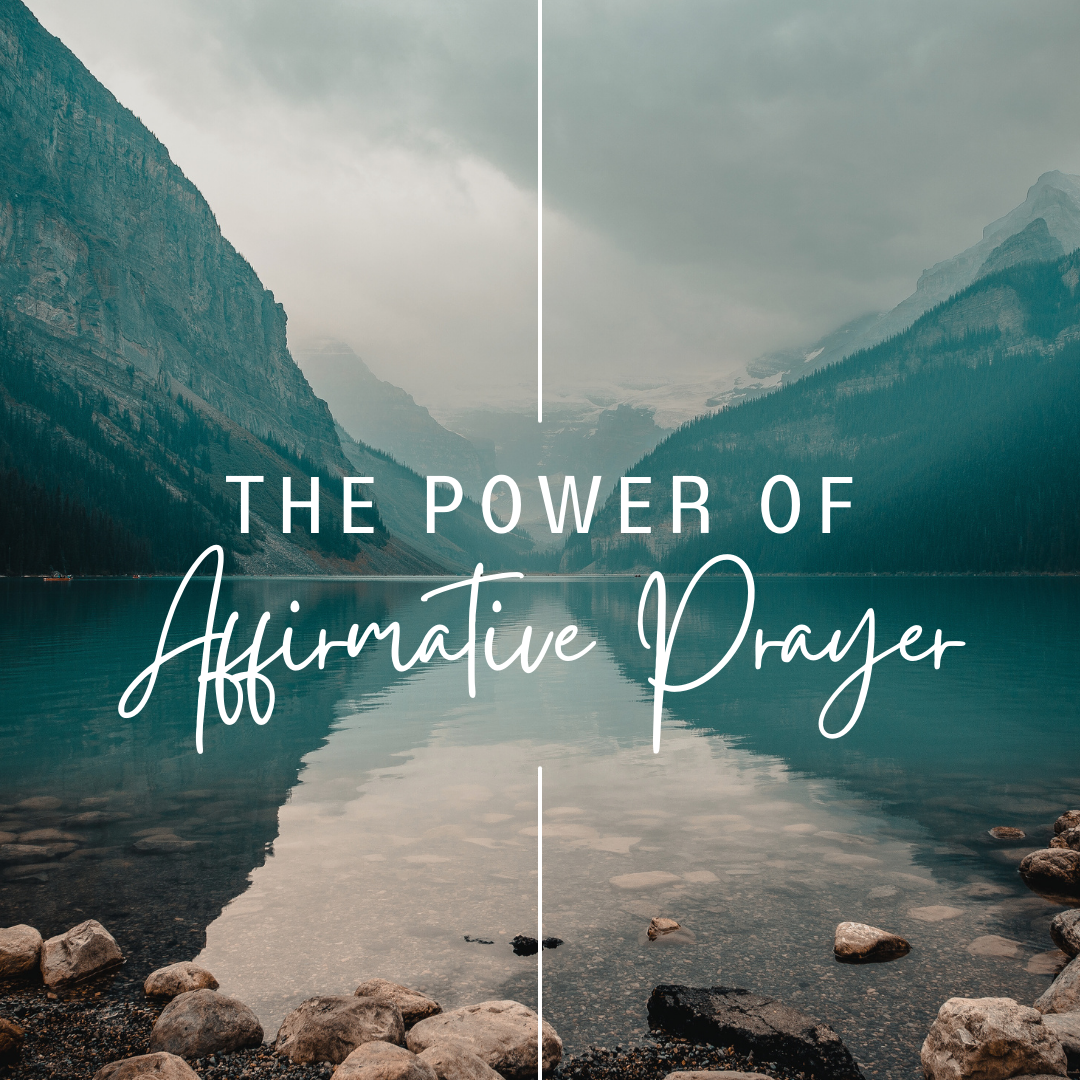 New Thought often refers to  prayer as "the most accelerated form of mind action."  Unity's fourth spiritual principle is that prayer is creative thinking which heightens the connection with God-Mind and therefore brings forth wisdom, healing, prosperity, and everything good. This workshop will offer an overview of affirmative prayer and opportunities to practice aligning our hearts and minds with the depth of our own Divine Nature.  Ideal for anyone seeking to learn more and experience affirmative prayer as a positive, powerful, and personal practice.
This is also the first step for anyone interested in joining our prayer partner team in learning how to offer prayer support to our  community.
Facilitated by Trish Morris & Kath Robinson on a love-offering basis.
Questions and RSVP to Trish@unitydenver.org.
 
__________________
The Art of Compassion
Five Wednesdays
October 18 - November 15th
6:30 - 9:30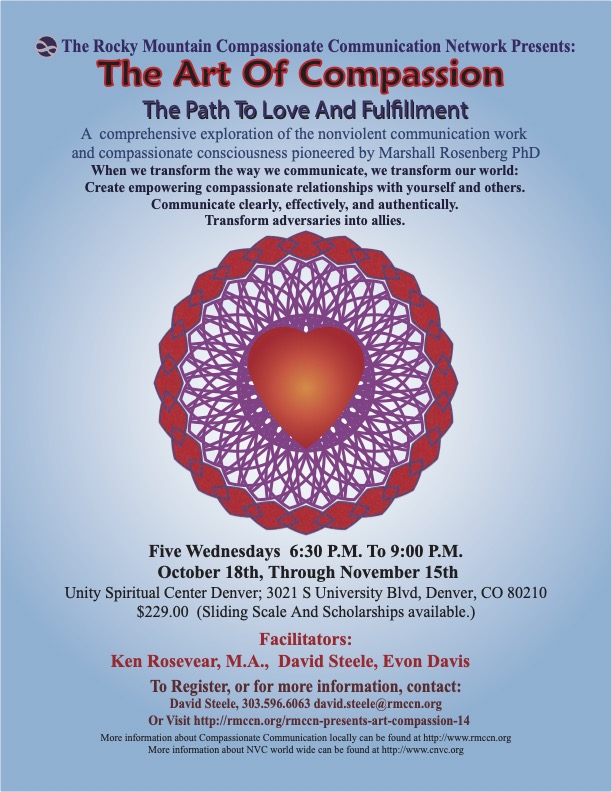 For more information and registration options.